"By failing to prepare, you are preparing to fail." – Benjamin Franklin
Project Feature: Dress for Success
Office Relocation & Expansion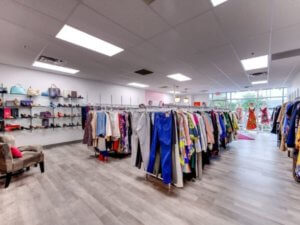 When Dress for Success – Cincinnati was ready to expand into a new 8,500 square foot facility, we were honored to receive the call to help relocate their fantastic organization. 
Building Management Partners provided Budgeting, Planning & Assessments and Construction & Renovation services for a new office area and a boutique and donation center.
The office includes one private office, a large open cubicle space, two meeting rooms, and a career center. In addition, there is a high-end boutique, Portaluca, and a large donation space. Stop by and check out their new headquarters and support a good cause! Learn more about this project here!
---
Industry Feature: Office Buildings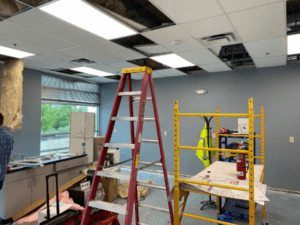 Building Management Partners performs routine office building maintenance for our partners real estate assets. Keep your office spaces, structures and infrastructure in proper operating condition and prevent failure and/or degradation.
When was the last time your office building was serviced? Routine facility maintenance is the key to a long lasting building. Learn more about partnering with us here!
---
Are You Keeping Cool This Summer?
Schedule Your HVAC Tune-Up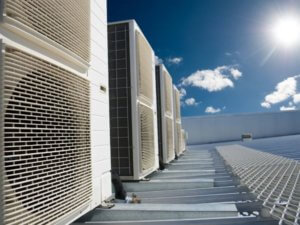 If your facility isn't the summer oasis you were expecting, it's time for an HVAC Tune-Up.
Sometimes replacing a dirty filter isn't enough, having expert routine HVAC maintenance can prevent costly repairs and uncomfortably hot summer days. Ready to schedule your HVAC Tune-Up? Contact us here!
---
Industry Feature: Manufacturing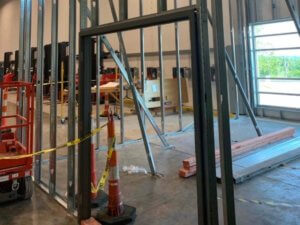 We're in the manufacturing industry every day and know how to keep your facility operating smoothly.
We assist some of the largest manufacturing facilities in the Greater Cincinnati area and we are ready to assist with your facility's needs, no referral needed. Learn more here!
---
Team Spotlight

Dave Dringenburg, GM Building Management Partners. 
Dave has been in facilities maintenance and management for 40+ years. He has seen almost everything that you can imagine at a site or in a facility, so he is great at problem solving! Contact Dave here!
---