"Spring is the time of plans and projects."
– Leo Tolstoy
Project Feature: Clinton County Municipal Building Office Renovation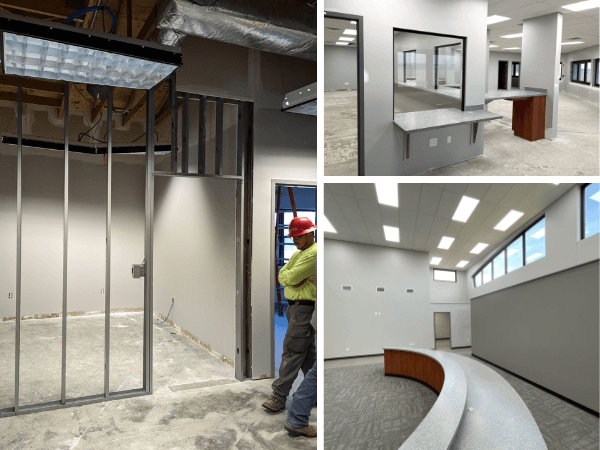 In a bid to cut costs and enhance operational efficiency, the county government of Clinton County, OH, acquired a new building that had previously been leased by a tenant. While the available space was sufficiently large, extensive renovations were imperative to adapt the facility for county administration, staff, and visitors.​
Building Management Partners was enlisted for the project following initial assessments that determined the scale of necessary work.​​​​​ Overhauls encompassing millwork, glasswork, framing, drywall, ceilings, and flooring were required throughout the facility, which encompassed various offices, restrooms, communal areas, and corridors. With the project's completion, the County Title Office, Auditor's office, Recorder's office, BMV, Tax Administrator's office, Treasurer's office, and Commissioner's office were all consolidated under one roof, significantly improving services to the county's residents.
Once again, BMP demonstrated their expertise by taking on a complex yet ultimately rewarding endeavor.

Building Management Partners provided Construction & Renovation, Facility Maintenance, and Budgeting, Planning, and Assessments services for Clinton County in Wilmington, Ohio. 

Learn more about this project here!
---
Service Feature: Construction and Renovation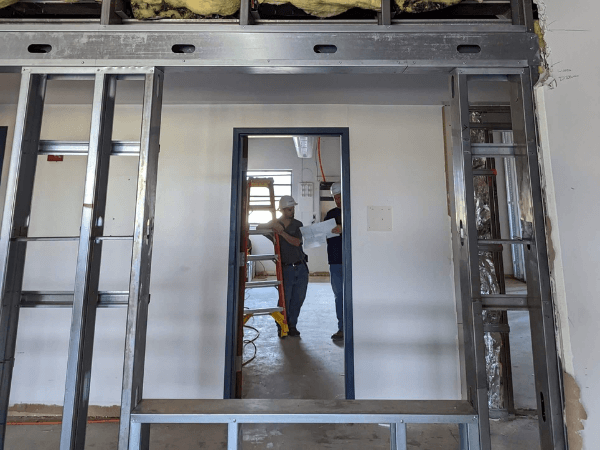 BMP stands prepared and enthusiastic to collaborate on all your construction undertakings. Whether it's a comprehensive renovation or minor enhancements, our adept team is primed and motivated to guide the project to fruition.
Contemplating a modest revamp or a substantial facility transformation? Reach out to BMP for a conversation about your upcoming venture. With a track record spanning over two decades, BMP has engaged with diverse clientele across various sectors, tailoring spaces to cater to distinct commercial and non-commercial requisites. Our workforce boasts extensive years of project management acumen, all set to provide their expertise.
​​​​​
Learn more about our Construction and Renovation services here.
---
Providing Building Maintenance and More in Your Community

Building Management Partners attends to corporate properties within Kentucky, Ohio, and Indiana.
Originating as a subsidiary under the Paul Hemmer Company more than a decade ago, BMP has evolved into an independent entity, boasting an expansive clientele. Our services span three divisions: Building Services, Capital Services, and HVAC and Refrigeration Services.
---
Team Spotlight: Tyler Keck

Meet Tyler Keck, our Business Development Manager at Building Management Partners. ​​​​​An experienced sales specialist with a track record of over a decade, showcasing proven achievements in selling intricate products and services. With a holistic comprehension of the entire business cycle, Tyler has consistently driven up profitability and revenue. His exceptional leadership ensures the proper care of all facilities under our management, including multiple commercial properties in the Greater Cincinnati region.

Learn more about Tyler and the BMP team here.